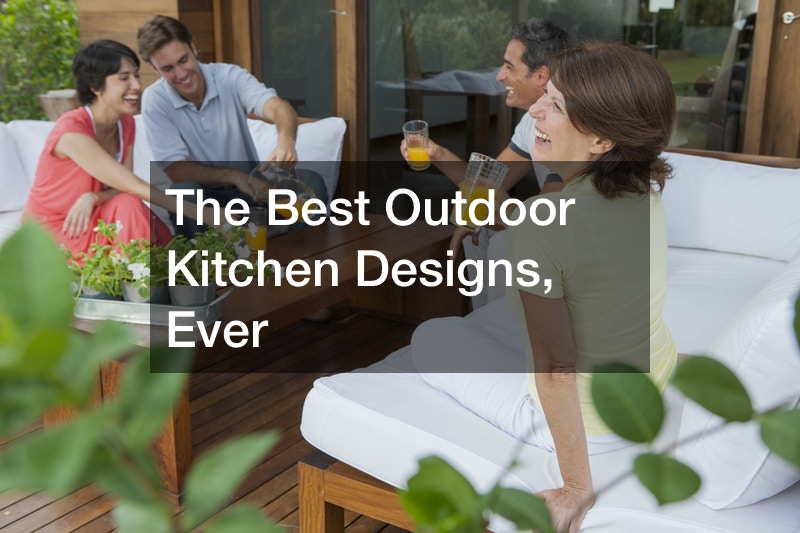 Investing in an outdoor kitchen is perhaps one of the best decisions you can make, as BBQGuys explain in their video, "Outdoor Kitchen Building Essentials and Designs to Consider | BBQGuys.com." The benefits of outdoor kitchens are many, from saving you electricity costs to making your home the ideal spot for fun outdoor parties.
A simple kitchen in your backyard may feature an outdoor countertop for food preparation.
A large outdoor kitchen could include an outdoor grill with a stove, a fridge, some cabinets, and a counter for food preparation. An outdoor kitchen will also need a comfortable seating arrangement to cater to both your guests and family. The seating can be anything from tables and chairs to cushioned couches and chairs.
An outdoor kitchen enables you to better your social life by entertaining your family and friends on occasions such as outdoor grills, etc. It is also inexpensive compared to going out to eat and you may find that your friends and family will be eager to come over to your house again. Outdoor kitchens also offer you the opportunity to entertain your guests easily, since you will be outdoors preparing food and cooking together.
They are also helpful for minimizing the mess that would be made should you choose to host your gathering inside the house. Outdoor kitchens help in reducing energy bills, since cooking inside may cause your air conditioner to work hard to tamp down the heat caused when you fire up your oven.