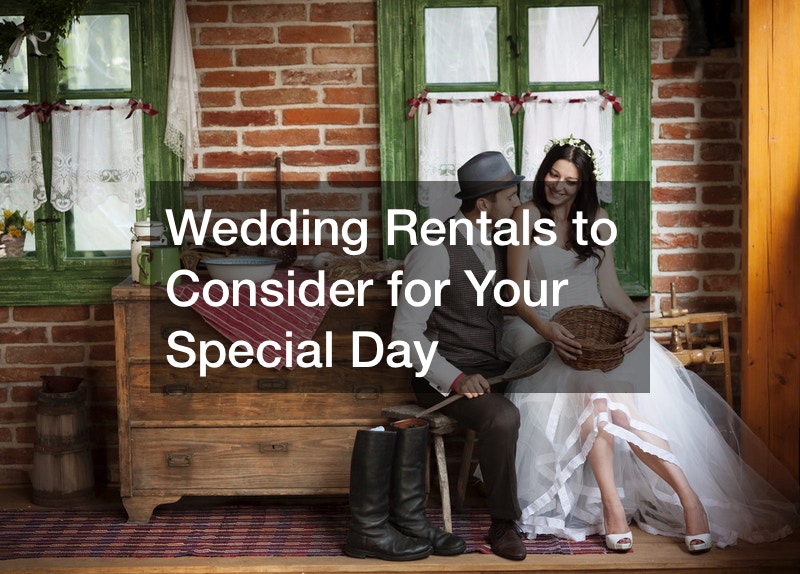 In this YouTube video, Emily Summer discusses different wedding rental items that a couple tying the knot might need. There are three main categories of wedding rentals items: basic, table-top, and specialty.
First, a couple should find out if any of these items are available from their chosen wedding venue. If the items are available, then no rentals are needed. Basic rental items include tables, chairs, and linens.
Tents, tent flooring, and dance floors can also be included in this category. If the venue doesn't offer the tables, chairs, or linens expected, the couple should determine what they will need to rent. Square or rectangle tables are helpful unless there are larger wedding parties expected. In that case, round tables should be considered.
Table-top rentals include things like candle holders, centerpiece decorations, serving items, and eating utensils. Whenever possible, keep the tabletops uncluttered. Consider using different tabletop decorations if the venue or the rental agency doesn't have precisely what is desired. Often, a similar pattern will work out just as well.
Specialty rental items include couches, lounge seating, champagne walls, or anything else not typically included in the decor and design. Rental agencies have cut-off dates for when specialty items can be ordered, and there may be unique stipulations on drop-offs and pickups.