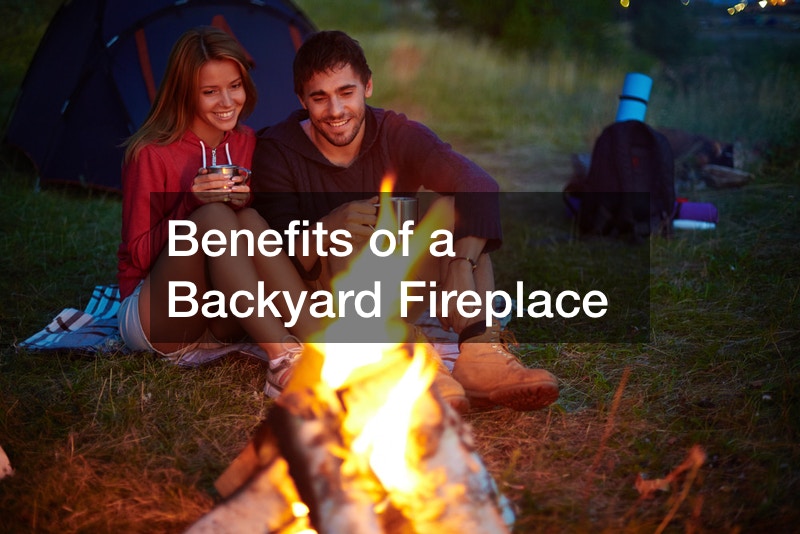 If you are looking to add more entertaining space to your home, but have run out of room inside, a backyard fireplace or fire pit may be the perfect option for you. Keep reading to learn about the benefits of installing a backyard fireplace or fire pit.
The first benefit of a backyard fireplace is an outdoor entertaining space. Outdoor spaces can fit many more people than indoor spaces, so you could finally plan that surprise party you've been thinking about! You can also add string lights as well as outdoor furniture to the space to make your backyard fireplace really come to life.
Secondly, a backyard fireplace adds a focal point to your outdoor living room. Not only can you enjoy the beautiful fireplace, but also the beautiful outdoor views while you are enjoying your outdoor space.
Third, a backyard fireplace is affordable. There are different style and function options for any budget. If a fireplace isn't what you are looking for, you could add a fire pit instead.
For more benefits of having a backyard fireplace, watch the video above!
.