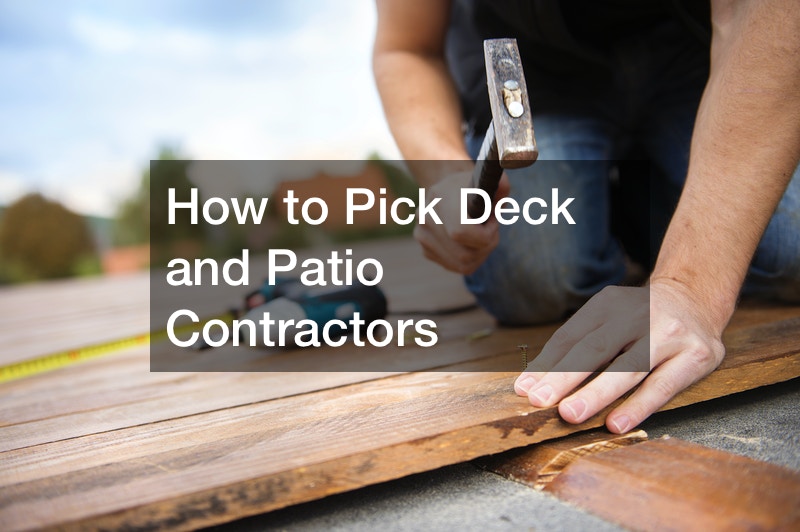 Designing a nice new outdoor living space can add tremendous value to your home. Decks and patios are two popular outdoor living upgrades that people make. If you're looking to get some work done you need to look for a contractor. In this article, we are going to discuss how you should pick deck and patio contractors.
The first thing that you should do to pick a contractor is to look up reviews. One way to find reviews is to ask your friends and family.
Another way would be to look online. Searching online is a good option because you can read the experiences that previous clients had with the contractor.
Another thing that you should look for is examples of previous work that they completed. It's important to see what quality of work you can expect to have done. You don't want to hire a company and then find out that they don't do a very good job.
Insurance is the last thing that you should look for. Insurance is important because during any type of construction project many things could go wrong. If a contractor has the right insurance it will protect you from damage.
.