Although home renovation tasks may be time-demanding and expensive, they are relatively cheaper than building an entire home. Thus, any method of cost-cutting during renovation makes sense. Purchasing pricey home renovation products is not a practical option on a leased property since you may move at any moment. When seeking low-cost home improvement products, quality should not be sacrificed. There are ways to get high-quality products at a discount.
Contractors assist homeowners with home renovation projects by advising on projected materials and the best locations to get them. While employing them might be costly, they ultimately save money and provide knowledge for the job.
Alternative home renovation items are less expensive than standard ones. They are ecologically friendly, contributing to the reduction of landfills and regulating the temperature in homes. Additionally, they provide health benefits for homeowners and help them save money on maintenance expenses. They reduce taxation and may qualify for grants from local governments.
Paying Less for Items
There are tips you can follow to get cheap home renovation supplies. In the end, you will pay less. The tips include;
Do Not Follow Trends
Trendy products attract high demand. The trend can be due to different colors and designs. Home renovation materials like tiles, carpets, fabrics, and wallpapers can follow a particular trend.
For instance, the demand for a complex designed wallpaper may be higher than one with a simple design. If you buck the trend and go for the simple design, you will get a lower price. Also, a dull earthy colored carpet can be more affordable than a bright-colored one.
Items with fewer fans overstay in stores and can be sold lower to clear them.It is therefore recommended to get better deals associated with cheap home renovation supplies but not out of trend.
Planning Before Shopping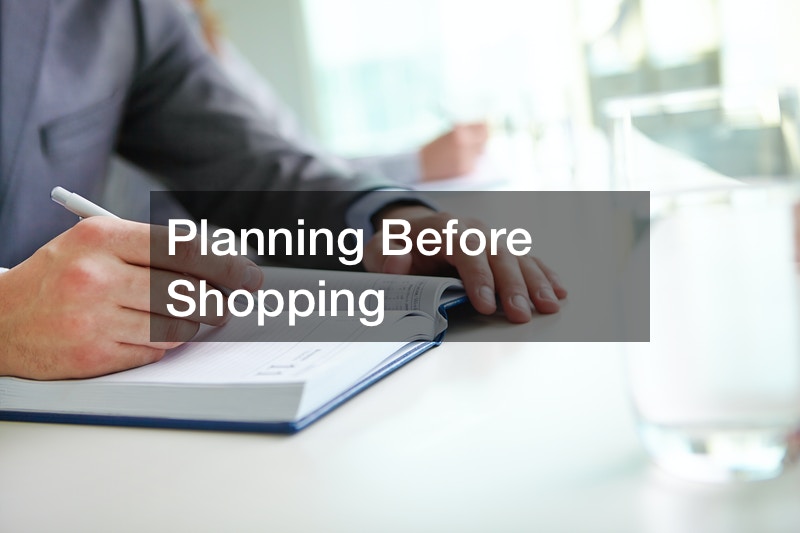 Before purchasing renovation materials, have a map of every item you'll require to finish the project. Buying in bulk will allow you to earn a percentage off. When bargaining for more items, getting a higher discount is easy.
Transporting materials at a go will save on truck rental costs. Also, you can pay ahead for all items and pick materials later.
Comparing the Prices of Different Stores
You need to shop for the best prices to get cheap home renovation supplies. Comparing involves checking out the cost of the same material elsewhere before committing.
Have a clear understanding of the prices of different items at shops to decide whether to buy all things in one store or not. Bargaining for the supplies, some stores give higher discounts on the quantity purchased.
You can compare prices online or physically at stores near you.
Buying Off-Shelf Supplies
Display rooms sell scratched and dented appliances, furniture, and rugs to big box stores. The stores sell the items to the public at lower prices.
Sometimes the scratch can be invisible or repairable—the stores stock a wide range of products. Also, they have dedicated areas for customer returns. If a product does not meet your expectations, you are free to return it.
Assembling Your Supplies
Stores will offer a discount on materials sold unassembled if you have got the expertise, time, and tools required to assemble items and run the deal.
You can buy fountains, grills, outdoor furniture, and lawns unassembled. Also, transporting items will be easier and cheaper.
Buying Used Items
Reuse centers offer second-hand cheap home renovation supplies. Bathroom sinks, kitchen cabinets, and other items are sold more affordably than new ones. The stores repair items before reselling them.
Designers and builders donate site surplus to these stores to get tax deductions. The items are unused and of high quality.
Also, showrooms grant model displays. The stores sell to the public at a cut price.
Packaging Deals
Buying a kitchen appliance from store A and a bathroom sink from store B is not ideal. To leverage packaging deals, buy all the materials you need from one store.
Many shops offer lower prices for bulk purchases. Also, you can get free delivery services and service plans for the items.
Acting Like a Pro
Have you worked with a contractor in the past? Ask if you can use their business number to purchase home renovation supplies. Contractors get a discount for buying supplies. Note that it is an act of goodwill from contractors.
Negotiate for extra materials in finished buildings near you. The cost of disposing of leftovers makes selling them a viable choice. The contractor or homeowner can own the items. Approach the owner and ask whether they can sell. If the deal works, you will buy the items at lower than the store price.
Using Alternative Cheap Home Renovation Supplies
Purchasing alternative renovation supplies will save you money. The materials are cheap and environmentally friendly, including;
The price of cedarwood is low compared to chain links like PVC, composite fencing, and wrought iron. The maintenance cost of a fence is low. You conduct a regular checkup and wash it with soap and water solution once a year. You will not buy paint, and sustaining its reddish color is easy by frequent pressure pushing. It is also a form of pest control as it contains natural oil that repels insects.
Luxury homes mostly have cedar fences. In some areas, it adds value to homes. The wall lasts between twenty to twenty-five years with minimal repairs. Weather-resistant characteristics make it a good option in rainy regions.
Bamboo
The tree product can be used in flooring and framing houses. Bamboo is inexpensive compared to buying a concrete coat and other flooring materials. The demand for the item is relatively low; thus, it is easy to get. Builders have embraced it.
The cost of transport is low since it is light. The tree products last for up to thirty-five years with minimal repairs.
You will save on the costs of mold and mildew inspections. Also, it does not remit off-gasses and keeps dust mites away.
Recycled Materials
The recycled materials include ferrock, timbercrete, newspaper wood, eco-bricks, and denim insulations. Instead of using glass, plastics, and wood, you can buy recycled cheap home renovation supplies.
With cities prioritizing sustainable growth, the recycled materials taxes are low, and you will have an easier time purchasing them. You can get grants and bonus density, lowering your home improvement costs.
In addition to being cheaper, they reduce environmental impact. You can buy unused materials from contractors after they're through with building a house nearby. The leftovers can be used or new.
Wool Insulation
Wool insulation has a lengthy life span. It will take a long time to replace it, allowing you to save money on repair fees.
Wool is renewable and sustainable due to the fact that it is derived from sheep. It absorbs sound, reduces mold, and filters air, resulting in a healthier environment. The installation of wool is a simple operation. Batts and rolls are simple to install and do not need any additional protection. As an added bonus, it needs less work to set up.
On the other hand, attic insulations require a significant amount of effort to install, and if any glass or other materials break during the installation process, the cost of home renovation increases.
Reclaimed Wood
Instead of buying new cut wood, you can offer used wood a new life. Reclaimed wood is cheaper than the new and can be used for fencing, flooring, and framing doors and windows.
You can buy the wood from contractors or owners of demolition houses and auction centers.
Doors, cabinets, flooring, and other items can be bought and reused.
Reclaimed Metal
In buildings set for demolition and auction centers, you can get reclaimed metal to use for your home renovation. Since it is used, it is cheap compared to buying new metal.
Also, electrical wiring and plumbing without excessive tears or damage can be reused.
Rammed Earth
The mixture of recycled and natural on-site materials forms rammed earth. It is a cheap alternative to building walls and flooring. Making the mixture is inexpensive as it uses dirt near the homestead and used tires. You can buy the tires from recycling sites or tire shops. Also, you can find them discarded on the sides of roads.
The rammed earth acts like thermal storage, releasing heat at night.
Renting Home Renovation Tools
The idea of buying cheap home renovation supplies is to cut costs. You cannot have all the tools you need to renovate a house in your garage. The devices are not used often and require regular maintenance. Also, the care may require hazardous materials training.
Instead of buying expensive tools, you can rent them for the period you will use them.
The tools include paver saws, earthmovers, lifters, and drywall panels. Typically, a company offering a forklift service and other building services rents home renovation tools.
Hiring a General Contractor
Contractors get discounts on supplies if they meet specific credentials like having a builders' license. They have a deep knowledge of cheap home renovation supplies. Professional builders will help in the following ways.
Covering Unexpected Expenses
Once you have hired a contractor, he covers the costs in case of injuries at any home improvement stage. The contractor takes care of all risks at job sites and transportation of the supplies. For instance, if a glass window breaks, you will not have to replace it.
Giving Warranty
Contractors give homeowners a warranty of a few months or years. A home electrician will replace any malfunctioning item in that period free of charge. You will not have the stress of re-purchasing the supplies.
Plumbing service contractors offer free inspections during the warranty period in case of water leaks.
Reviewing Estimates
Contractors have deep knowledge of everything you need to renovate your home and the best places you can buy cheap home renovation supplies. With complete estimates, you can shop easily and maximize the discounts offered for bulk buying. You will not buy one thing today and later on another missed item.
Contractor Discounts
Contractors buy supplies most frequently and have built good relationships with store owners. If they meet a particular target per month, they earn a discount on their purchases. A contractor thus fetches a lower price than a one-time customer.
The discounts can be up to ten to twenty percent.
Limiting Waste
Estimating what you need for renovation can cost you more. For instance, you can buy excess, unfit, or low-quality home improvement materials.
To score cheap home renovation supplies, you need help from a contractor to cut down on purchasing items that would not be used for your home renovation.
Conclusion/Outro
Home improvement does not have to be a high-priced undertaking. The cost of building the home can drain your finances. There are a variety of inexpensive alternatives that you may apply to improve your home. They are not only inexpensive, but they are also ecologically friendly and need little maintenance.
Buying in bulk, defying trends, and putting together your own supplies are all effective ways to save money on home improvement supplies and materials. Purchasing things at a cheaper cost results in a reduction in the overall cost of your project.
Some home renovation jobs are easy and may be completed by the homeowner. Other projects, on the other hand, are more complicated, necessitating the hiring of a professional builder. In addition, the chores take a long time to complete. Contractors can provide accurate estimates while also reducing the likelihood of accidents.
Purchasing low-cost home improvement materials is straightforward. Inquire with friends and relatives about the greatest deals, check shop pricing, and make friends with neighbors who are building in order to get additional supplies