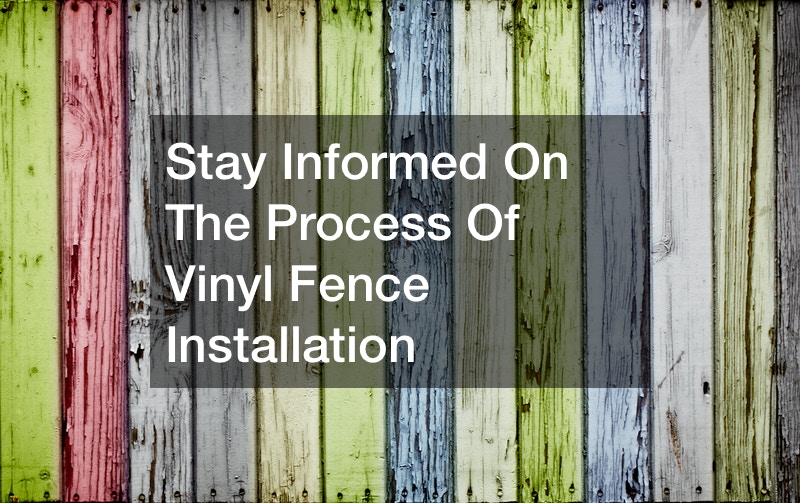 Vinyl is an excellent alternative to traditional wood or chain-link fencing. It's visually appealing, long-lasting, and virtually maintenance-free. There's also no need to be concerned about rust, rot, or water damage. Furthermore, installing a vinyl fence is a do-it-yourself project.

Vinyl fence installation needs the right tools and some skills, but it's a relatively simple process. You might also want to look for a few helping hands to make the process easier and much faster.
Here's a step-by-step installation guide.
Notify your neighbors ahead of time that you're doing fence installation even though you building on your property.
Before proceeding, confirm your property line and check the deed to see if there are any design restrictions imposed on your property. You don't want to come across any utility lines while digging for the posts. Make sure to mark the locations of all your utility lines.
Determine the location of each post. You'll need to know the exact dimensions of your fence panels for this step so you can properly place your posts. Because vinyl fence panels cannot be trimmed, double-check your readings and mark the location with a stake that touches the layout string.
Beginning with the main posts, insert a post into each hole and tap it down until it reaches the gravel level. Before moving on to the next post, ensure that it is level and plumb.

.