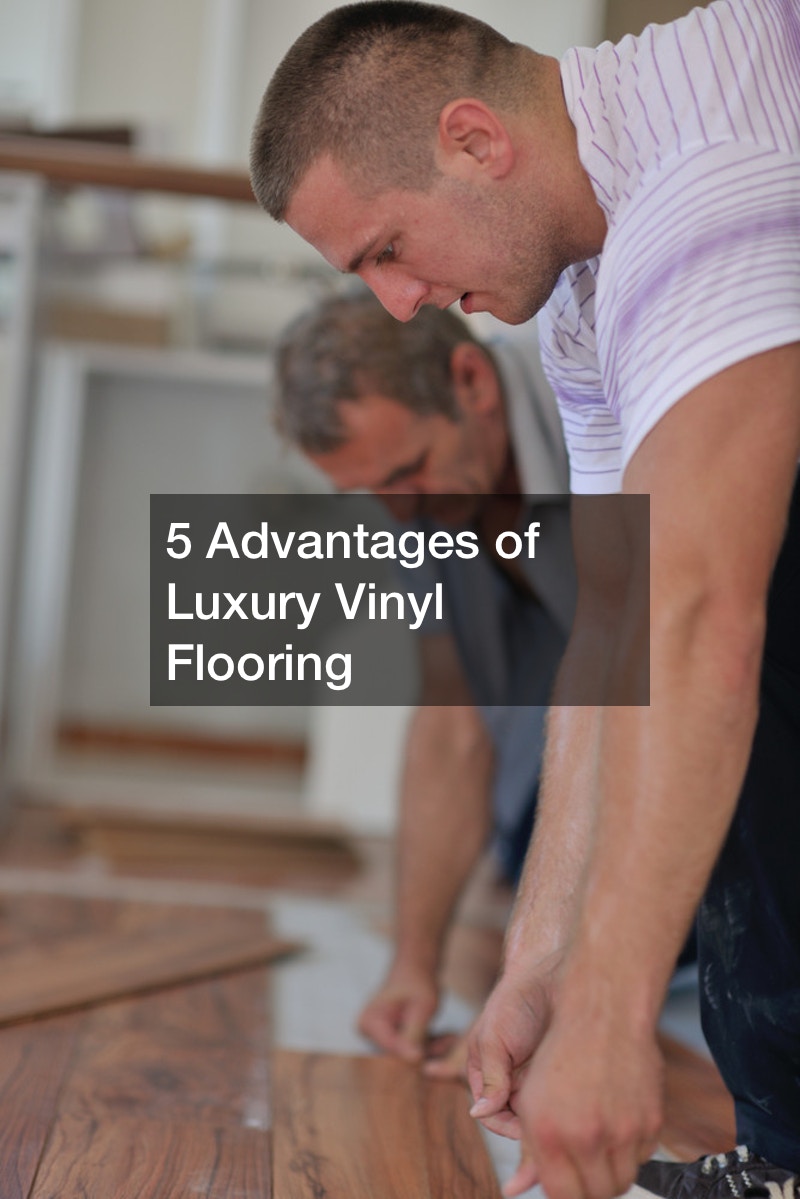 Are you having trouble deciding on the best flooring option for your home? If so, then you should consider installing luxury vinyl flooring. This video goes over the top five features vinyl flooring has to offer any space.
When it comes to flooring, you want to make sure you are picking out the style that best fits your needs. There are some things you must know about first.
There are two categories of luxury flooring, glue down and floating. The glue-down planks have a backing that has special adhesive allowing for damaged plank replacement. Floating planks connect together to form a layer of flooring that is physically not connected to the subfloor.
Luxury vinyl flooring has layer composition. These layers consist of the top layer, design layer, and the core. There are also different construction type cores. There are traditional lvt, spc, and wpc. Not only does vinyl flooring have different construction types, it also comes in different colors. You can get almost any wood color from the lightest grain to the deepest mahogany.
Additonally, an advantage of vinyl flooring is the feel. The glue-down planks will feel the coolest and easily transmits the temperature up to your feet. The floating planks will give you the warmest and most softness feel since it is less dense.
.