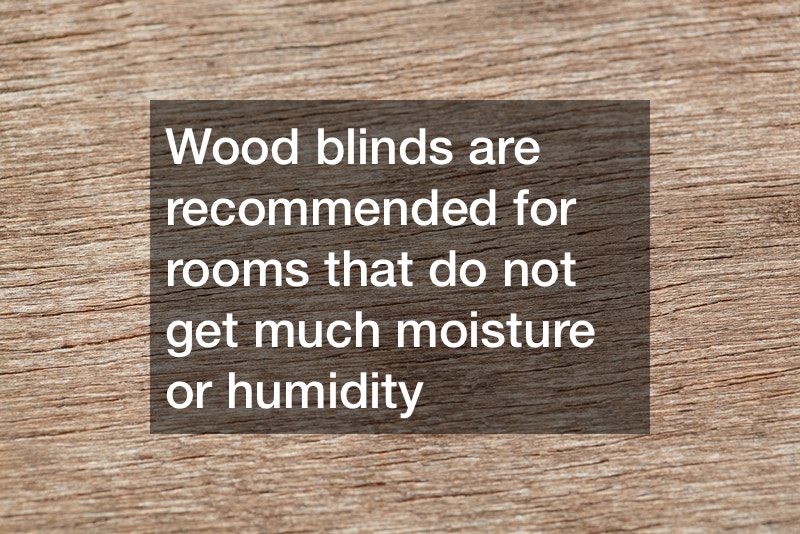 On a YouTube video on Blinds.com titled "Wood Vs. Faux Blinds", they discuss the difference between the two types of blinds and how to choose the right ones for your living space. Wood blinds are recommended for rooms that do not get much moisture or humidity. Those rooms are the dining room, living room, family room, and bedrooms.
Faux blinds are made of PVC, a material that is waterproof and is used in kitchens, bathrooms, and laundry rooms. Wood blinds offer you the appearance of wood shutters at a lower cost and a variety of wood types and stains to choose from.
Faux wood blinds often have an embossed or sandblasted texture that gives them the appearance of real wood. They are easy to clean and never warp from moisture or crack. They are heavy and not recommended for large windows. Wood blinds and faux blinds have many common attributes, and your window specialist can help you decide which one is best for your home, condominium, or apartment. All have a three-year warranty in case something goes wrong. With the many different wood textures and styles, wood blinds or faux blinds might be the right choice for you instead of shutters or blinds.