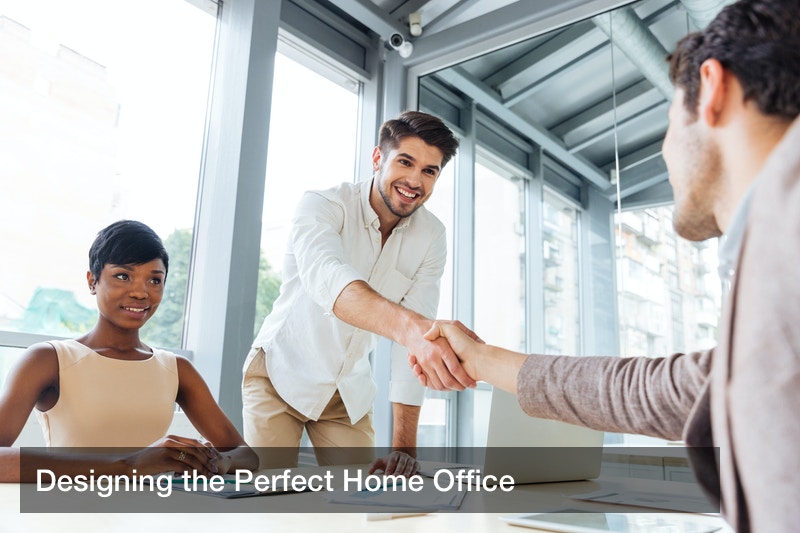 People will need to purchase office supplies when they put their home offices together. They can find plenty of office equipment supplies online. It's important for people to make lists of what they need, since every office supplies package will be different. Choosing a desktop computer instead of a laptop computer can already have an effect on the setup of a home office.
Even in a modern home office, it's usually a good idea to have some traditional office supplies. People might need to create handwritten notes at different points. Some documents still need to be signed by hand. Offices should have pens, pencils, and printer paper. Printers tend to run out of ink very quickly, so people should plan ahead when they purchase ink cartridges for their printers.
Many office supply retailers sell electronics and the accessories that electronics need. Customers can also usually find office furniture at these retailers. They also have cleaning supplies, recycling bins, and trash cans. Individuals who are creating their own home offices might not have to shop at several different stores in order to find everything that they need. Depending on their requirements, customers might be able to order almost everything from one store.
The home improvement industry in the U.S. grew by 5.5% in 2019. Home design and remodeling experts are already reporting a surge in home office spending during renovations as more homeowners adapt to working from home.
Unless working in jobs demanding a physical presence, like a hair salon or restaurant, most people now prefer partly working from their home. The steady rise of Americans operating from their home offices is aided by the improved connectivity and a call to more flexible work environments. Gallup's 2017 report shows that companies that provide work-from-home options reported enhanced staff productivity and better employee retention.
Working from home can be exciting. However, too much comfort and home distractions can run down your productivity levels. You may need an excellent design for your remote workstation to keep up your creativity and work rate. Here is a comprehensive home office design guide to help you set up the perfect working space.
Evaluate Your Home Office Needs
The first step should be to figure out the purpose of your office space. You may need to determine when and how you will use your office space before coming up with the layout. Setting clear expectations can make the process much smoother.
First, figure out your personal and occupational needs. What will you use the office for? Is it a place to relax and sort your bills or an area to run your start-up full time? What type of work will you carry out, and do you need a shared space? How much storage space do you need for the office?
If you are to run a collaborative home office space, you may need to source enough furniture and equipment to suit all occupants. Private offices are necessary if you intend to host clients for meetings. You may need to strike a balance between your comfort and work demands when designing the space.
Find the Perfect Location to Set Up Your Home Office
You may need to find an ideal space that you can set apart as your home office. Look around your home and figure out the best spots to use. If you live in a studio apartment, there may be fewer amounts of space available. However, it should not deter you from having a dedicated area that allows you to get work done. You may not need to have anything to separate the room.
You may also look into spare bedrooms or finished basements. It is still important to ensure that you find a space with fewer distractions. If possible, go for physical boundaries such as glass walls to keep you secluded as you conduct your work. One of the most important home office design guides is to choose a room that experiences less traffic. Your office should also not impede movement to other vital areas around the home.
Should You Build or Renovate?
Most remote workers who may wish to have a separate space regularly debate between renovating their existing rooms and constructing a new office. You may need to evaluate your home's floor plan before making a decision.
If reorganizing your home is not tenable, you can consider setting up a backyard studio. You can build a home extension. You may require to acquire building permits before kicking off the construction. Check your local housing codes to ensure your specialty project does not stall midway. You can also opt for a small prefab unit that you can ship from modular office contractors. The prefab kit is flat-paneled and easily re-constructed in your backyard.
You can also decide to transform your garage into your new workspace. Clear out any items stored, and replace them with a desk and office chair for a start. Look at various home office design guides to find inspiration for your garage conversion.
Choose a Functional Home Office Layout
Distractions and disorganization are the two major concerns for Americans that prefer to work from home. A well-designed office provides a solution to both problems. Most home office design guides recommend a dedicated workspace that enables you to focus without much distraction. You may need to consider the location of the office space and the floor plan.
You may decide to do it on your own. A detailed home office design guide may show you the best way to do it. Get out a piece of paper and sketch out what you have in mind. Take measurements of the office space. The dimensions will assist you in choosing the right home office furniture set.
You can also decide to use professional home office designers. The experts use a space management system to craft the ideal workspace for you. The software simplifies office design by planning and organizing your office space. Professional designers can also help you create a perfect office environment right within your home.
Spruce Up the Office with Ergonomic Furniture
Most home-office entrepreneurs spend more of their time on the office seats than on their beds. You may need to find stylish furniture that will also protect your health. Ergonomically sound desks and chairs are not a luxury, but a necessity in your new office space.
The type of work you intend to do in your office may influence the office desk's size that you acquire. An L-shaped desk may provide enough flexibility and space to hold all your documents and computers. The home office desk or table you choose should have an appropriate height. It ensures that you will not struggle to write on or reach for items. You may also opt for a standing desk if you prefer working while you stand or move around.
Office chair manufacturers continue to research new ways to incorporate adjustability and comfort in their seats. Modern office chairs biomechanics seating, providing a better pelvis balanced and upright posture.
Define Your Office Style and Theme
You need to ensure that your new office space theme aligns with the rest of the home. You can use Pinterest and other online sources to find inspiration. A home office design guide such as this one can also point you in the right direction.
You can use the same flooring from the rest of the house in your office. It helps create a consistent theme across your home. You can also find custom carpets that will run across your floors. A plush rug can create a signature look while keeping your feet warm during the night.
Buying attractive, themed furniture is another way to give the space a personal touch. You can also accentuate the space using decorative pillows and throw rugs. A well-furnished office can create a beautiful setting to hold your teleconference calls and host your clients.
Add a Unique Flare with the Right Color Paint
You should never underestimate the power of the psychology of color. The hue that you choose for your office space may influence your energy levels and productivity. You may need to find a color palette conducive for your creative juices to flow.
Browse through different home office design guides and journals to find the right color code for your new workspace. You may decide to work with cool colors such as blue, green, or violet. The hues may evoke a feeling of peace and relaxation.
Grey and brown provide earthly tones and are closely tied to strength and resilience. Experts consider green as a neutral, and as nature's dominant color, it may bring out fresh and restful emotions. You may also decide to be playful with bold colors such as yellow, red, and gold to inject energy and brilliance to the room. If unsure, you may consult a home office designer to help you with the selection.
Choose Proper Lighting Fixtures
Good lighting is an essential factor to consider when designing your home office. Ideally, go for as much natural light as possible. You may need to consider some glass replacement and window renovations to bring in the sunlight.
Natural light reflects better on surfaces, presenting a better feel of your home office colors. Additionally, the natural daylight can help you get your daily vitamin D dose while resting on your chair. It is also an evenly balanced source of white light that may reduce the strain on your eyes. Switching off the bulbs during day time can help you reduce your energy costs.
If your office is in a tight space with no windows, you can opt to use warm-colored bulbs. You may be looking for a yellow illumination to create an open atmosphere. Chandeliers, standing lamps, and LED lights are other lighting options worth looking into.
Go for Smart Storage Solutions
Clutter strewn over your desk can be a huge demotivator. It may also be aesthetically pleasing to the clients that you host at the office. Pilling documents on your floor can become a safety risk that can trip you, causing unnecessary accidents.
You may need to figure out effective storage options. For better organization, you may install floor to ceiling custom cabinets to store your huge book files. You can opt to buy modular open-shelf units online that you can nail to your wall. An L-desk with large drawers may also work out. Make sure to purchase drawer dividers to help you organize the space.
Another home office design guide idea would be to use color-coded files to store your documents. This can help in easy retrieval of the paper records. Find a space on your desk to place essential office supplies. It is vital to plan for adequate storage space as you work out your design.
Stay Motivated by Adding a Personal Touch
It is not enough to have a 'soulless' cubicle. You may have to spend hours within this space, and how it makes you feel may have a significant effect on your overall output while you are there. You need to feel the warmth every time you walk through your office doors.
Apart from bespoke furniture and striking color hues, the best home office design guide should also incorporate personalized items that accentuate your style. You can put up the family photos or favorite carvings on the accent wall to create a positive workspace.
You can also work with a professional home office designer to identify a focal point for your space. It can be a plush sofa, a fireplace, or perhaps original artwork. Create a space that will get you in the right frame of mind.
Do Not Forget About Technology
The allure about working from home is the ability to connect with clients and other remote teams from the comfort of your couch. You may need to pre-wire your home office for maximum internet connectivity. Ensure that you have adequate bandwidth if you are to share the connection with the rest of the family.
It is essential to have a separate business phone line for the office. A dedicated line ensures you can reach your clients effectively without any hiccups. Figure out the correct placement for your office computer or laptop. You may need to ensure the right screen height to avoid hunching over as you type or use the mouse. Retain a comfortable posture to avoid straining your eyes.
Most home office design guides also encourage the creation of a wireless hub for your office. Strewn cords and cables can be an eyesore. They may also become a safety risk if you trip on them. Some office desks have cable management systems underneath that hold the cords.
Finally, Go Green
It would not hurt to include a little greenery to the office space. Office plants can create a relaxed, fresh feeling, breathing life into your space. You take away your eyes from the screen for a few moments by looking at the plant at the corner of the room.
In the spirit of sustainability, it is also important to ensure your office is eco-friendly and energy-efficient. Conduct HVAC maintenance for your air conditioning unit. Activate power-saving modes on all electronics in the office. Keeping your computer and printer switched off when not in use can help keep your utility bills low.
Working from home is quickly becoming a norm as more companies try to provide a better work-life balance for their staff. A well-designed office can allow you to focus and be productive. Utilize the tips provided in this home office design guide to carve out a beautiful space for you to work from.
Related Keywords:
0ffice interior design, 10 tips for setting up your first home office, 10 x 15 office layout, 12×12 office, 2 desk office ideas, 2 desks in one room, 2019 home office trends, 2020 home office design trends, 3 desks in one room, 8 x 8 office design, 9×10 office layout, accent wall ideas for small office, amazing home office designs, apartment office furniture, at home study desk, best way to set up a home office, bright office furniture, business office design, chic office space, classy home office, classy home office furniture.