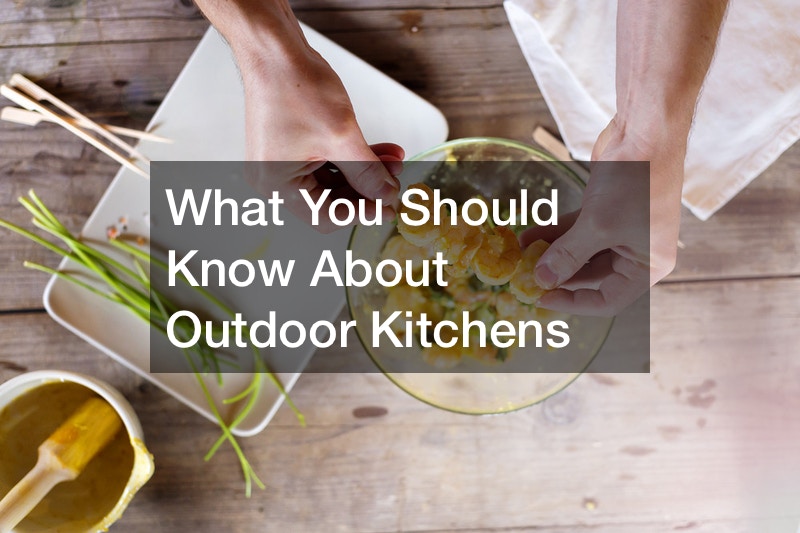 If you are looking for your next home improvement project, look no further than outdoor kitchens. Outdoor kitchens offer many benefits, and if you start now you could enjoy your outdoor kitchen all summer long. keep reading to learn what you should know about outdoor kitchens.
The first thing to consider is your outdoor appliances. You will need to consider high-end appliances for outdoor use. This is because high-end outdoor appliances have the technology to remain outside as well as prevent condensation.
Next, you'll want to consider plumbing. Running back and forth between inside to wash dishes and outside when you're cooking is annoying. Installing an outdoor sink will make your space much more functional.
You'll also want to consider your product placement. I'm not talking about large appliances like your oven (however the placement of your oven is important too) but features like warming plates. Warming plates can be super beneficial to keeping food warmed while you are cooking or can also be used like at buffets for your guests.
To learn more about outdoor kitchens, watch the video above!
.